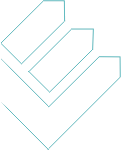 RXP05 Plug-in socket repeater cascadable
The cascadable RXP05 plug-in socket repeater receives Easywave radio telegrams and retransmits them after a delay of approx. 0.3 seconds.

A maximum of 3 repeaters can be used simultaneously in a radio system in order to almost triple the range of an Easywave radio transmitter.
The cascading function of the repeater prevents interference and system build-up.

The mains output is not switched and thus remains fully usable.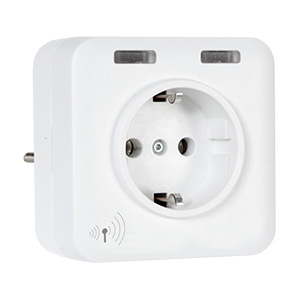 RXP05E50A01-K
Technical specifications
Coding
Easywave
Up to 32 transmitters can be programmed.
Frequency
868,30 MHz
Transmission delay
270 ms
Range
typically 150 m in good free-field conditions
Power supply
230 V AC, 50 Hz
Power Consumption
0,5 W stand by
Outputs
power outlet: country-specific plug system
Maximum contact load
mains voltage (not switchable): 16 A / 230 V AC
Operating temperature
-20 °C to +35 °C
Dimensions
50 x 120 x 75 mm
Color
white similar to RAL 9003
Plug system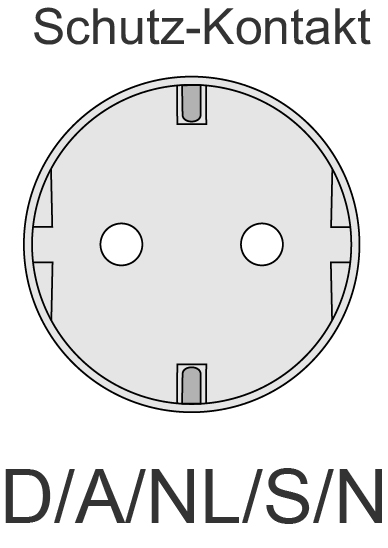 Scope of delivery
Plug-in socket repeater cascadable
Operating manual
Models
| Product numbers | Description |
| --- | --- |
| RXP05E50A01-K | Plug-in socket repeater, Easywave, 230V, cascadable, D |