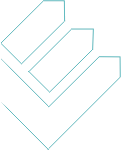 APPMODULE Easywave KNX-IoT-Gateway
The APPMODULE RGK03 enables the integration of ELDAT transmitters and receivers into KNX bus systems. Up to 128 transmitters and 128 receivers per wireless system can control KNX actuators or be controlled by KNX sensors.

The KNX IP router-, KNX IP tunneling- and VPN- functions offer maximum flexibility in configuration. In addition, a wide variety of smart home apps are available, for example to integrate SONOS®, Philips® hue, FRITZ!Box® or Bose® devices.

After purchasing the appropriate apps, the building automation or the Easywave radio system can be connected to a telephone system, television or router, for example.

The pre-installed Alexa® app enables voice control in the smart home system.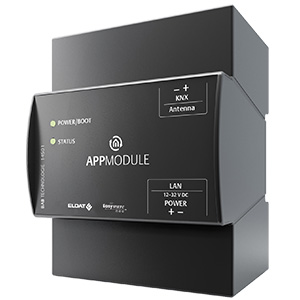 RGK03ENS50A01-K
Technical specifications
Coding
Easywave
Easywave neo
secwave
Frequency
868,30 MHz
Radio inputs
Easywave: 1024
Easywave neo: 128
secwave: 128
Radio outputs
Easywave: 128
Easywave neo: 128
secwave: 128
Power supply
12-32 V DC
Power consumption
at 12 V DC: 300 mA
at 24 V DC: 150 mA
Typical consumption
≤ 5 W
Operating temperature
-5 °C to +35 °C
Dimensions
72 x 90 x 63 mm, DIN-rail 4TE
Color
grey, matte
Scope of delivery
APPMODULE
External antenna with magnet base,
SMA connector, cable length 2,5 m
Operating manual
Models
| Product numbers | Description |
| --- | --- |
| RGK03ENS50A01-K | APPMODULE Easywave KNX-IoT-Gateway |