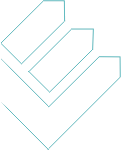 RCA04 Radio access control
The radio access control RCA04 is used for potential free control of door openers or gate controls in applications with a large number of users.

Up to 999 transmission codes can be managed for operation. Programming is menu-driven via a display. When the code of a programmed transmitter is received, the relay output emits a tunable PULSE.

Each memory location can be locked, unlocked or deleted separately without having access to the associated transmitter.

All saved transmission codes and memory location settings can be backed up to a micro SD card.

The access control can be protected against unauthorized use by means of a 3-digit PIN code.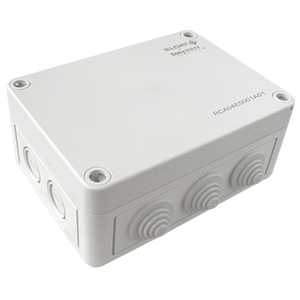 RCA04E5001A01-29K
Technical specifications
Coding
Easywave
Up to 999 transmission codes can be programmed.
Frequency
868,30 MHz
Channels
1
Power supply
230 V AC, 50 Hz
Power consumption
1,3 W
Operating modes
PULSE (hold time 0,5 to 998 sec. retriggerable)
DEADMAN
Outputs
1 potential-free relay contact (SPDT)
Maximum contact load
- ohmic load 16,0 A / 3.680 VA
- inductive load 3,0 A / 690 VA
- non- or serial-compensated fluorescent lamps 3,0A/690VA
- parallel-compensated fluorescent lamps 3,2 A / 736 VA
- electronic ballast capacity 4,0 A / 920 VA
Degree of protection
IP55 (when delivered)
Operating temperature
-20 °C to +50 °C
Dimensions
130 x 94 x 57 mm
Scope of delivery
Access control
Mounting kit
Operating manual
Accessories (optional)
ACC-ANT50-03-21P
868.30 MHz external antenna
cable length 5 m

ACC-ANT50-03-21P
Models
| Product numbers | Description |
| --- | --- |
| RCA04E5001A01-29K | Radio access control 1-channel, 999 memory slots, 230 V |
Wiring diagram