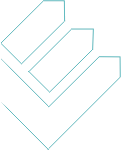 Doorbell extender set RS09
With the doorbell extender set RS09, conventional doorbell systems can be extended to include a mobile component without any problem.
For this purpose, the built-in transmitter RTS17 must be connected to a voltage source, e.g. wired parallel to the bell transformer and can then actuate the radio bell RCP04.

The radio bell can be plugged into any electric socket and it signals incoming calls optically as well as acoustically.

The device offers 3 different melodies, each with 2 volume levels and, as an option, can be combined with an integrated flashing light.

The call signal duration can be set between 7 seconds and 1 minute.
RS09E5001-01-00K
Set includes:


RTS17E5001-01-00P
Built-In Transmitter, 5-24V
RCP04E5001-11-01K
Power Plug Radio Bell Schuko
Models
| Product numbers | Description |
| --- | --- |
| RS09E5001-01-00K | Doorbell extender set |