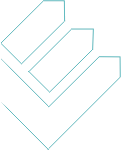 RXP03 Plug-in socket repeater cascadable
The cascadable RXP03 plug-in socket repeater receives Easywave radio telegrams and retransmits them after a delay of approx. 0.3 seconds.

When using the maximum of three possible repeaters, the range of a radio transmitter can be increased by almost three times.

This new version of the RXP03 is fully compatible with its predecessor, but has been extended with the option of cascading.

Up to three repeaters can be used to extend a radio link without causing interference or resonance rise of the system.

The mains output is not switched and thus remains fully usable.
RXP03E5001B01-01K
Technical specifications
Coding
Easywave
Up to 32 transmitters can be programmed.
Frequency
868,30 MHz
Transmission delay
270 ms
Range
typically 150 m in good free-field conditions
Power supply
230 V AC, 50 Hz
Power Consumption
0,5 W stand by
Outputs
power outlet: country-specific plug system
Maximum contact load
mains voltage (not switchable): 10 A / 230 V AC
Operating temperature
-20 °C to +35 °C
Dimensions
50 x 120 x 75 mm
Color
white similar to RAL 9003
Plug system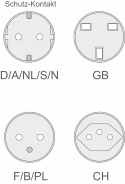 Scope of delivery
Plug-in socket repeater cascadable
Operating manual
Models
| Product numbers | Description | Plug system |
| --- | --- | --- |
| RXP03E5001B01-01K | Plug-in socket repeater 1-channel, white | D/A/NL/S/N |
| RXP03E5001B02-01K | Plug-in socket repeater 1-channel, white | GB |
| RXP03E5001B04-01K | Plug-in socket repeater 1-channel, white | F/B/PL |
| RXP03E5001B05-01K | Plug-in socket repeater 1-channel, white | CH |