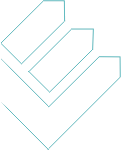 RCS04 Built-in dimcontroller 1-10 V
The RCS04 has two outputs for dimming electronic ballasts with 1-10 V DC control input.

The rotary switch is used to set the functions and the time selection.

Up to 32 transmitters can be programmed into a dimmer, that is to say 16 transmitters per channel.

Each transmitter button can be assigned a different dimming function.
RCS04E5002-01-01K
Technical specifications
Coding
Easywave
Up to 32 transmitters can be programmed.
Frequency
868,30 MHz
Channels
2
Power supply
230 V AC, 50 Hz
Power consumption
2.0 W standby (relay 1+2)
3.7 W relays 1+2 switched (without load)
Operating modes
Dimmer ON/OFF w/o memory (1-button operation)
Dimmer ON/OFF with memory (1-button operation)
Dimmer ON/OFF with memory (2-button operation)
ON with memory, OFF, dimming (4-button operation)
Inrush current
maximum 80 A / 20 ms
Outputs
2 separate relay contacts, normally open, μ 4 A, 230 V/50 Hz, one relay contact for each output, L'

2 outputs 1-10 V DC, each maximum I = 45 mA control current
Operating temperature
-20 °C to +60 °C
Dimensions
235 x 55 x 35 mm
Scope of delivery
Built-in dimcontroller
Operating manual
Accessories (optional)
| | |
| --- | --- |
| ACC-ANT50-01-21P | 868.3 MHz external antenna with coaxial plug, cable length 3 m |

ACC-ANT-50-21P
Models
| Product numbers | Description |
| --- | --- |
| RCS04E5002-01-01K | Built-in dimcontroller 2-channel, 1-10 V |
Wiring diagram