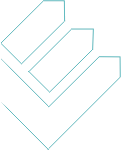 RCJ06 Flush-mounted receiver 230 V – potential-free changeover contact
The RCJ06 flush-mounted receiver is designed to alternately switch low-voltage or mains voltage devices on and off when in the ON/OFF (1- or 2-button operation) or DEADMAN operating modes.

With its compact dimensions, the RCJ06 fits into all standard flush-mounted boxes.

Up to 32 transmitters can be programmed into the receiver's memory. The programming is very simple and is carried out by pressing a button directly on the device.
RCJ06E5001-01-23K
Technical specifications
Coding
Easywave
Up to 32 transmitters can be programmed.
Frequency
868,30 MHz
Channels
1
Power supply
230 V AC, 50 Hz
Power consumption
0,25 W standby
0,80 W relay switched (without load)
Operating modes
ON/OFF (2-button-operation)
ON/OFF (1-button-operation)
DEADMAN (maximum 36 seconds)
Outputs
1 potential-free relay contact (changeover)
Max. Contact Duty
see table of loads
Operating temperature
-20 °C to +60 °C
Dimensions
48 x 48 x 25 mm
Scope of delivery
Flush-mounted receiver
Operating manual
Models
| Product numbers | Description |
| --- | --- |
| RCJ06E5001-01-23K | Flush-mounted receiver, Easywave, 230V, 1x changeover, potential-free |
Wiring diagram
Table of Loads
type of load
max. load
resistive load: lamps, 230 V halogen lamps etc.
10,0 A / 2.300 VA
inductive load: halogen lamps with wound transformers
(min. load of transformer 85%)
3,0 A / 690 VA
non- or serial-compensated fluorescent lamps with ferromagnetic ballasts
6,0 A / 1.380 VA
parallel-compensated fluorescent lamps with ferromagnetic ballasts
3,0 A / 690 VA
capacity EVG: electronic cut-in units, electronic transformers etc.
6,0 A / 1.380 VA